Cyber Safety and Security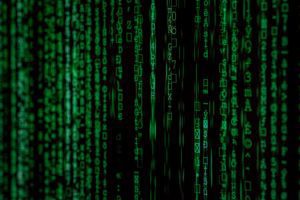 The Internet allows for access to information 24 hours a day, 7 days a week. For schools, online capabilities not only create a vast amount of resources, but also allows for distance learning and collaboration between classes and students in different locations. Due to COVID-19, many students are attending school virtually and are spending more time on the Internet than ever before.  Along with the benefits the Internet brings come threats to students such as cyberbullying, inappropriate content contact, sexting, sextortion/ransomware, oversharing and online predation.
Schools and school districts can implement several cyber policies and procedures to help keep their students safe from online threats. These include the creation and implementation of responsible use policies to ensure that students are aware of appropriate online behavior, the use of filtering and blocking software at school to prevent access to inappropriate content, and education about the risks of being online and how to stay safe.
You can find guidance on Cyber Safety Considerations for K-12 Schools and School Districts on the U.S. Department of Education's Readiness and Emergency Management for Schools (REMS) Technical Assistance Center website: https://rems.ed.gov/docs/Cyber_Safety_K-12_Fact_Sheet_508C.PDF
The National Cybersecurity Preparedness Consortium (NCPC) provides research-based, cybersecurity-related training, exercises, and technical assistance to local jurisdictions, counties, states, tribes, territories and the private sector. There will be two free trainings available soon in Little Rock. Find more details at www.cybersecuritydefenseinitiative.org/
You can also visit the National Center for Missing and Exploited Children's website to utilize the NetSmartz online safety education program. It provides free age-appropriate videos and activities to help teach children be safer online with the goal of helping children to become more aware of potential online risks and empowering them to help prevent victimization by making safer choices on- and offline. For more details: www.missingkids.org/netsmartz/home
The Cybersecurity & Infrastructure Security Agency (CISA), a part of the Department of Homeland Security, has several helpful resources addressing School Cyber Safety on their website. For more details: https://us-cert.cisa.gov/ncas/current-activity/2018/08/10/Back-School-Cyber-Safety
In addition, the ACSS provides the course Juvenile Takeover of Social Media: Investigations and Internet Safety. This course examines the dangers and risks of social media and Internet use for juveniles and also discusses current social media trends. For more details, visit us online: https://arsafeschools.wpengine.com/courses/juvenile-takeover-of-social-media-investigations-and-internet-safety/