Our SRO Spotlight is on GLENN DUNN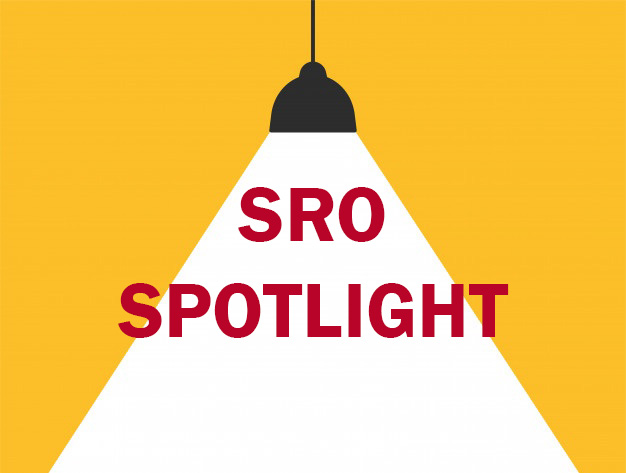 Law Enforcement Agency: Osceola Police Department
How long have you worked in law enforcement? 14 years, 4 years as an SRO
Why did you become a SRO?  I wanted to make a difference in young peoples' lives.
What school/school district do you currently serve? Carroll Smith Elementary & Osceola STEM Academy
What do you find most challenging about working on a school campus? The most challenging thing is seeing kids that you've built connections with getting older and moving to another grade on a different campus… and helping with math work.
What do you find most rewarding about working on a school campus?  The most rewarding thing is that students remember you. There isn't a single time that I go out when I'm off duty, at Walmart or other places, where I don't hear a student calling my name and waving.
What has surprised you the most about working with kids? The younger ones will tell it like it is…no filter.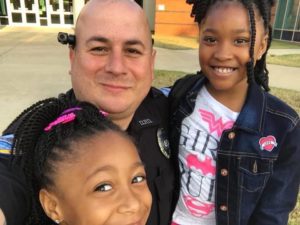 Are there any programs/techniques that you feel have been helpful and effective in creating a safe learning environment? Get down to the students' level…think like a kid, act like a kid.
What advice would you give to a first-year SRO? Don't be afraid to be silly, make jokes, or dance…you gotta dance.
What do you enjoy doing when you aren't working?  I enjoy woodworking, music, movies, and I love to cook.
If you weren't a police officer, what would you be doing instead?  Maybe open a restaurant.
Do you know a School Resource Officer who should be featured in our SRO Spotlight? Let us know! Contact Vicki French at [email protected] or 501-570-8098.