Our SRO Spotlight is on DANIELLE CAMPFIELD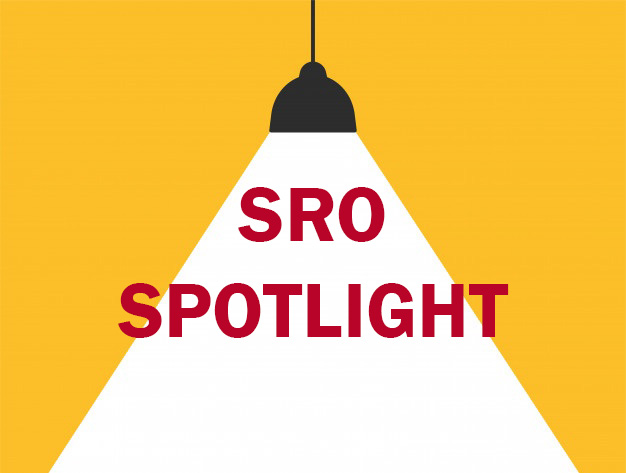 Law Enforcement Agency:  Mountain Home Police Dept.
How long have you worked in law enforcement?  13 years
Why did you become an SRO? I become an SRO to have the opportunity to be involved in a more rewarding side of Law Enforcement-getting to know the youth in my community and being involved with students who need someone on their side.
What school/school district do you currently serve? Mountain Home Public School District @ Pinkston Middle School and Kindergarten
What do you find most challenging about working on a school campus? What I find most challenging is changing the mentality that officers are placed in schools just to arrest kids rather than our main purpose of building positive relationships, instructing our youth on a multitude of different topics and keeping them safe.
What do you find most rewarding about working on a school campus? Seeing my students in public and they want to come up and say hi. They don't shy away because I'm a police officer. Being invited to their athletic events because they want us to be there to watch them. Making sure I'm going to be at graduation to watch them walk across the stage. Having kids ask to eat lunch with me to just talk!
What has surprised you the most about working with kids? What surprises me most is all the different needs for students and how hard everyone works to make sure those needs are filled.
Are there any programs/techniques that you feel have been helpful and effective in creating a safe learning environment? Our district is very proactive on safety and very supportive of law enforcement. We work hand and hand to ensure the safety of all staff and student on our campus.
What advice would you give to a first-year SRO? Enjoy every moment. Each day will bring new things and new challenges.
What do you enjoy doing when you aren't working? I enjoy camping with my family and spending time at the lake. Hanging out with 7 siblings and all of my niece and nephews. I also coach a competitive cheer team and enjoy getting to work with those athletes.
If you weren't a police officer, what would you be doing instead? Once upon a dream I was going to own a dance studio, but now I can't imagine doing anything else.