CRASE Training Available For Arkansas Schools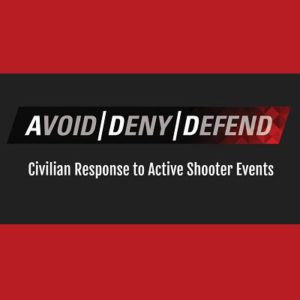 Law enforcement officers and agencies are frequently being asked by schools for direction and presentations on what they should do if confronted with an active shooter event. The  course is designed to meet this need. Built on the Avoid, Deny, Defend strategy, the CRASE training provides strategies, guidance and a plan for surviving an active shooter event.
TOPICS INCLUDE:
The History and Prevalence of Active Shooter Events
The Role of Professional Guardians
Civilian Response Options
Hands-on, Realistic Drills
This CRASE training features reality-based scenarios that allow school personnel to directly participate in drills. Having the opportunity to practice a variety of active shooter events on their home campus will give educators the opportunity to identify potential problem areas while also feeling better prepared should an active shooter event ever occur.
This training is FREE to any requesting school/school district in the State. The training takes approximately four hours to complete.
To request a CRASE training in your school or school district, contact Vicki French at 501-570-8098.