ADVANCED School Threat Assessment Coming in July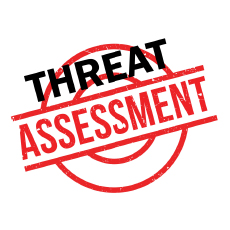 Have you completed our Basic Behavioral Threat Assessment training? If so, you don't want to miss this ADVANCED training coming to Northwest Arkansas!
The Arkansas Center for School Safety is coming July 12 to the Washington County Sheriff's Office in Fayetteville to deliver Advanced School Threat Assessment.
This training focuses on tabletop exercises and is based on research and best practices in the area of school threat assessment and on the experiences of the instructors' co-authoring the U.S. Secret Service/U.S. Department of Education model of school threat assessment.
Upon completion of this course, participants will better understand school threat assessment procedures, how a school attack was prevented, how to conduct interviews in threat assessment cases, how to identify solutions to common problems in threat assessment cases and gain practice in all aspects of working threat assessment cases.
Topics will include:
– Review of Best Practices in School Threat Assessment
– Review of Steps in the Threat Assessment Process
– Tabletop Exercise: Case Screening
– Tabletop Exercise: Information Gathering, Analysis, and Assessment
– Developing and Implementing Threat Management/Intervention Plans
– Tabletop Exercise: Threat Management/Case Management
– Strategies for Interviewing in Threat Assessment Cases
– Common Problems and Solutions
There is no charge for this training. It is recommended that the district/school threat assessment team members attend this training together when possible.
FOR MORE INFORMATION, CONTACT:
Beth Lacy • 501-570-8017 • [email protected]